Paradise Valley Christian Preparatory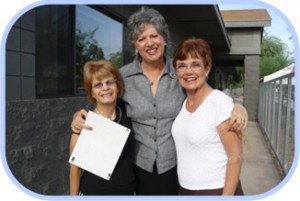 MDM's positive effects are numerous. It allows students to work at their own pace. The bright students can move ahead as fast as they can go, yet the slower students are still in the game and feel a part of the action. It also provides accountability by requiring each student to practice daily. It gives a true picture of each student's mastery in multiplication and division. It provides the students with quick retrieval skills of the facts when they are doing daily work and during tests. Several students have commented on how quickly they can get their daily math assignments done because they know their facts. As the students move from the 2 Minute Club to the 1 Minute Club to the 30 Second Club they feel a sense of accomplishment and are motivated to keep practicing.
We can't imagine trying to help our students learn their multiplication and division facts any other way! We think it would be ideal for home-schoolers because the kids can manage the process on their own. The practicing and grading are "kid friendly!"
We are talking with our second grade team about implementing the addition and subtraction MDM.
Sherri Bast, Mary Del Nero, and Kathy Downs The Third Grade Team at Paradise Valley Christian Preparatory Phoenix, AZ